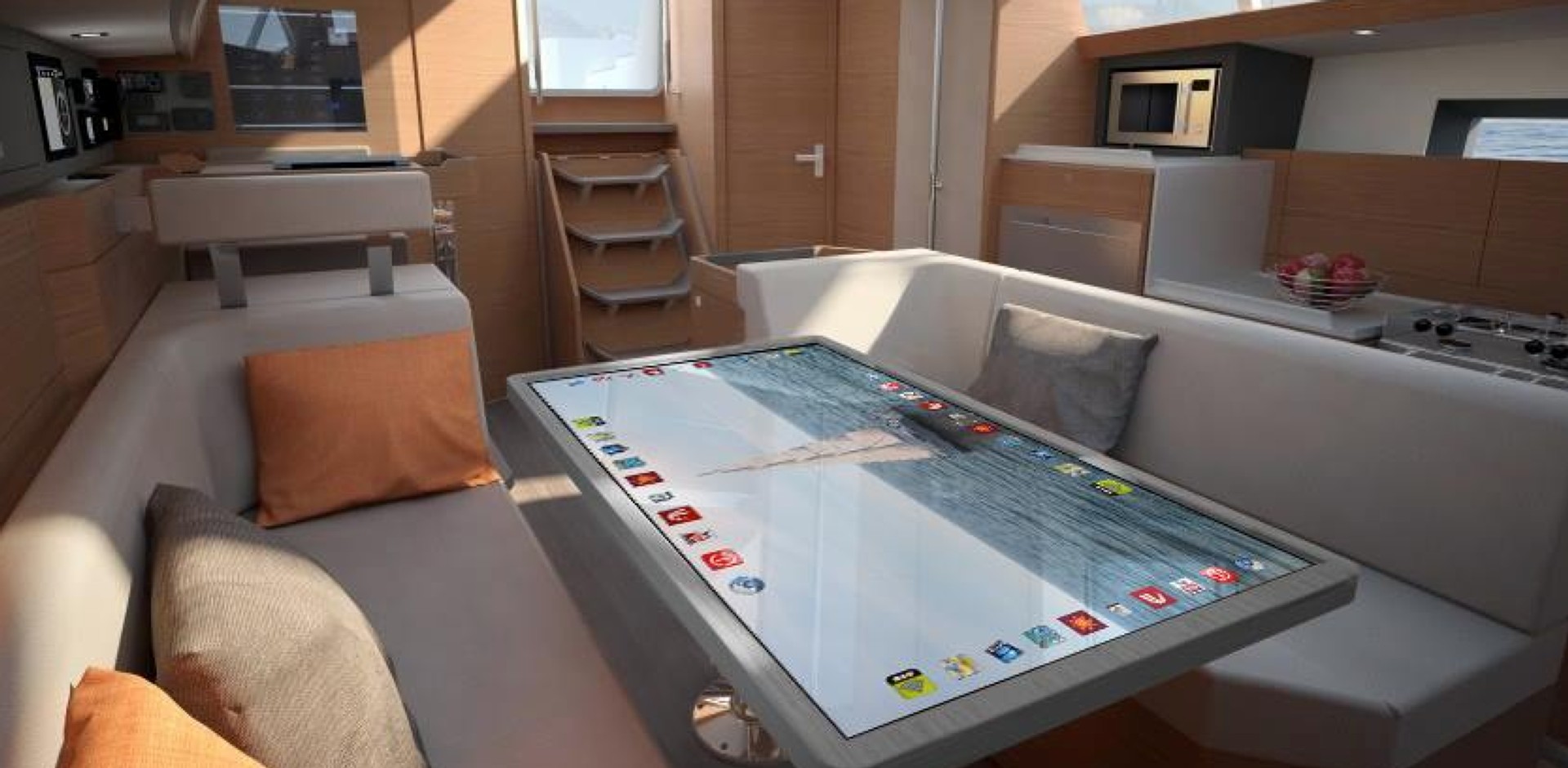 Kara technology: A connected table19 Feb. 2018
Every year, many innovations are emerging in yachting. In 2018, our attention turned to Kara Technology's touch card table. This company based in Angers, France, equips the hospital environment, meeting rooms and yachts with touch screen tables. After the connected home that is growing more and more popular in recent years, this company presents this year the first boat equipped with artificial intelligence.
This touch table is a large protected screen in which is found all the information of the boat (lighting, consumption, energy, engine). Therefore, it can make sure to optimize these consumptions. Each room can be managed in terms of lighting and temperature. Exterior information is also included in the table (wind, GPS, camera ...).
The director of the company, Ivain Bignonet will be at Les Sables d'Olonne on June 30th to present this table on the 45.9 Allures Yachting.
For more information, visit:
Kara Technology