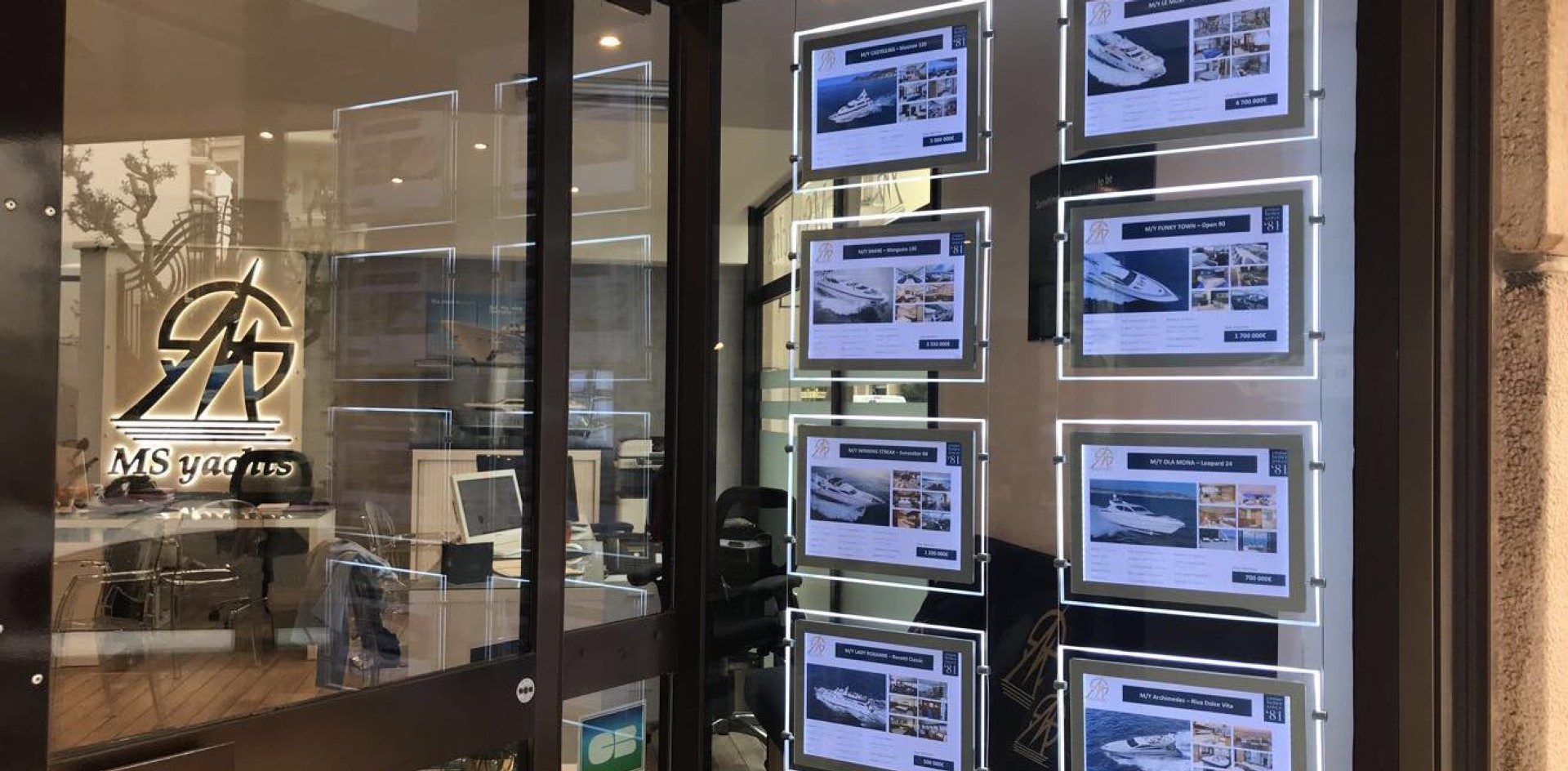 New window at the office MS YACHTS05 Mar. 2018

MS YACHTS has changed its window! It will now be possible for you to see the offers of yachts for sale in front of the office. We have installed LED display doors to beautify and modernize the window and offer our yachts for sale. On these, you can find the main information such as its characteristics, the number of cabins, crews and its price and photos for you to get an idea.

But this improvement of the window is only a beginning ... We are modernizing it by setting up a touch screen on which you will be able to see and reserve your charters. All information will be present (boat model, number of cabins, equipment, prices per day, per week ...) Obviously, this screen will be available 7 days a week and 24 hours a day.
Information will also scroll as the weather, our website and photos of yachts ...

Feel free to come to the office to see the rendering in real life and say hello!