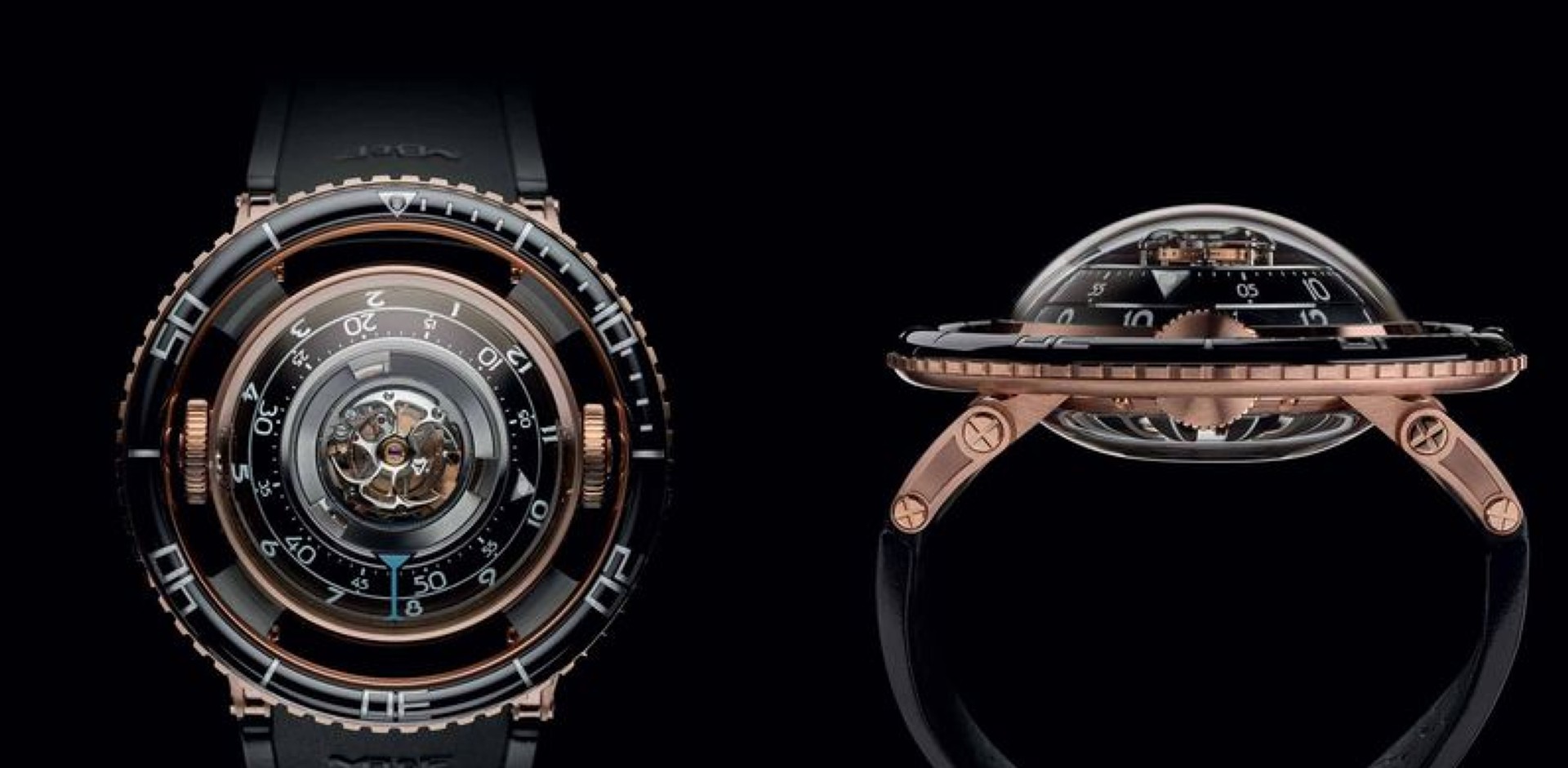 The accessory you need to wear in 2018 for men: the MB & F's Horlogical Machine No.729 Jan. 2018

This MB & F's Horlogical Machine No.7 was inspired by the trend of luxury watches and diving watches. After various other themes such as space, aviation, and locomotion, the brand has decided to launch a stylistic aspect is in line with the nautical theme. Indeed, the design is inspired by organic jellyfish with a bulbous sapphire crystal covering treated with anti-reflective coating and numbers that glow in the dark. The center of the watch is a 60-second flying tourbillon, it looks like it is under water and we can see jellyfish's tentacles. The watch is nicknamed the "Aquapod" and it is the first watch to be inspired by the water. It has 303 components, 35 jewels and 72 hours power reserve.
This is a creative and innovative object that you will probably need in 2018.